Trainer

Posts: 222
Joined: Tue Jun 18, 2019 11:08 pm
Location: Above the Stars
Today has come where I am leaving. The game its still a good game and all but the toxicity bugs/glitches and not much updates but I'm not leaving becuz of what I said above I leaving cuz the game has no interest for me anymore. Training breeding and talking to ppl everyday gets boring after while. Nothing fun to do anymore since last event was held which I have to thank Nexus very much for making them and to others who helped him out too. I had quite a good time here made friends found someone u thought u loved but turns out they hurt u in the end. I'm still available on very little of social media if anyone even wants to talk to me. I hope everyone enjoys the game and that everyone enjoys their lives even while the pandemic is going on. Stay clean and healthy. Bye everyone. I may come back when there's anything new just don't forget to tell me. Near the end of my senior year I may try to do a little event of my own. I don't have anything good but hopefully I can get some help. Ty for keeping me company guys. Take care.
~Snowy Tundra~
---
Trainer

Posts: 20
Joined: Wed Mar 18, 2020 6:37 am
Location: Begging Arceus for better shiny RNG...
Discord: boss#8136
Goodbye...
The bigger the dream the harder the grind.
---
Trainer

Posts: 106
Joined: Wed Aug 14, 2019 4:38 am
Location: Still searching for my dad
Discord: JimJim#5083
Will be missed, one of my bestfriends
Positivity is key, be grateful, respect others -Jimmy
---
Trainer

Posts: 418
Joined: Sun Sep 01, 2019 6:42 pm
Location: Somewhere thinking what to do next with my life.....
Goodbye MJ
Where Has Boots Gone?
Im Not Sute
But Where Does Everyone Go?
Only God Knows
In Loving Memory Of Boots
May Your Soul Rest In Peace
---
Trainer

Posts: 119
Joined: Thu Dec 14, 2017 4:02 pm
Location: speedwagon foundation
Discord: mal#1400
Dang, bye Mary
Oi Josuke .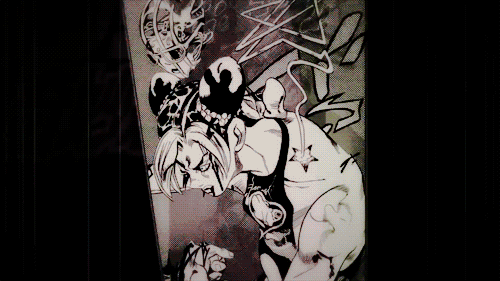 ---
Trainer

Posts: 12
Joined: Tue Jul 30, 2019 10:37 pm
Location: In an Asian household
Discord: dWaGuN#9664
Aww I'll miss you thx for being such a good friend
Saving PL one snitch at a time.
---
Trainer

Posts: 130
Joined: Mon Jan 21, 2019 2:51 pm
Location: Black hole
I knew you were going to say this soon, you were one of my loyal friend and u were the only who i trusted the most. I respect ur decision for leaving pl, but this is farewell. Goodbye..
---
Trainer

Posts: 117
Joined: Sat Dec 14, 2019 3:56 am
Location: Hanging with my darling
Discord: Queen Katara#6689
Take care mj and join us on discord if you can
#Free turns from ip ban
---
Welp, the numbers of our "friend group' is going down and down til one of us remains. . . Last one might live on or die. . . Farwell my friend.

"What we call the beginning is often the end. And to make an end is to make a beginning. The end is where we start from."
-T.S. Eliot
~𝕻𝖔𝖘𝖙 𝕾𝖎𝖌𝖓𝖊𝖉 𝖇𝖞 𝖝𝖃𝕾𝖞𝖓𝖔𝖃𝖝.
Watchdog Man #8349 My discord if you want to contact me there. I'm on 3pm-7am on weekdays and 10:30 am-7 pm.
【"𝙻𝚎𝚊𝚛𝚗 𝚏𝚛𝚘𝚖 𝚢𝚎𝚜𝚝𝚎𝚛𝚍𝚊𝚢, 𝚕𝚒𝚟𝚎 𝚏𝚘𝚛 𝚝𝚘𝚍𝚊𝚢, 𝚑𝚘𝚙𝚎 𝚏𝚘𝚛 𝚝𝚘𝚖𝚘𝚛𝚛𝚘𝚠" – 𝙰𝚕𝚋𝚎𝚛𝚝 𝙴𝚒𝚗𝚜𝚝𝚎𝚒𝚗】
---
Trainer

Posts: 307
Joined: Wed Mar 15, 2017 1:14 am
Location: Riding a dirt bike
Discord: TheSignLanguageEntity~#3692
---