good as a suggestion I think they should do as a mini event where players who accidentally (like me) erased their legendary pokemon can retrieve it and in future updates make the legendary not be erased just like the starter thanks developers
---
Site Admin

Posts: 843
Joined: Mon Jan 05, 2015 9:02 am
Location: Wherever the Magikarp are hiding
The type of event most likely won't happen, sorry! Starter Pokemon can be released if they are not on your team, trades, daycare etc.
I'm not a developer.

| Visit PL's IRC channel!
---
good thanks and a suggestion is that the legendary ones are not erased just like the starter to avoid accidents thanks
---
Trainer

Posts: 350
Joined: Mon Mar 20, 2017 10:30 am
Location: Non existent in 3 dimensions.
Starters can be released too. Take it off your team and try that :3
Items Guide
Forum Shop
~~~~~~~~

What the Caterpie calls the end of the world, the master calls a Butterfree.
---
---
i did the same thing yesterday i agree with the idea lol
---
Trainer

Posts: 89
Joined: Thu Apr 26, 2018 6:49 am
Location: Banana World
i released my mew and articuno...

(sad)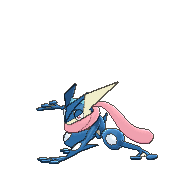 Feel The Strength of
Greninja
---
por eso debería estar mi idea
---