Search found 97 matches
Mon May 25, 2020 6:11 pm
Forum: Report
Replies: 1
Views: 231
Fri May 22, 2020 3:55 am
Forum: Clans
Topic: Neo Arcadia
Replies: 9
Views: 3344
This should still be a thing right .-.
Mon May 18, 2020 5:16 pm
Forum: Report
Topic: Inappropriate content
Replies: 3
Views: 310
Maybe I might be wrong in my judgement but as far as I can tell, this was all friendly banter between my friends and I and was not meant to be inappropriate in any way. Correct me if I'm wrong, but had I said something along the lines of "I'm going to pump your skull full of bullets and watch you di...
Thu May 14, 2020 1:58 pm
Forum: Player-Run Events
Replies: 86
Views: 6028
Sad to see another player leave to the state of PL. Hope you will come back when we get a really good update. All the best A2W. Lets make memories when you come back.
~King Neo
Fri Aug 30, 2019 12:45 am
Forum: Off topic
Topic: Good Bye PL
Replies: 10
Views: 2045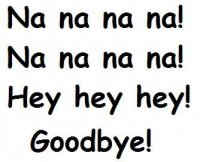 Bye Nab <3 Also don't be sorry, we're grateful.
Sat Aug 24, 2019 6:50 pm
Forum: Player-Run Events
Replies: 93
Views: 17729
My favorite shiny hunting moment was when Dylanpeesani10, iamfrank and myself were chilling on voice chat and hunting beldum grotto. Dylan found sh beldum and screamed like a little girl xD. Hands down best moment. Also, mimi dun leave, I need to get sh comfey and name you after it :/
Tue Aug 20, 2019 11:13 pm
Forum: Report
Replies: 9
Views: 918
This has been going on for quite sometime and I am truly tired of it. This will be me me being 'rude' and letting off steam but for someone who claims to be a 25y/o male you surely do not act like one. I have always considered you arrogant, childish and a suck up and that view within me is biased an...
Sat Aug 10, 2019 3:37 pm
Forum: Report
Replies: 3
Views: 605
I had just logged on to PL and was bantering with some friends. Prior to that, I came across a report made by the same player I am now reporting who is known for stirring up conflict. I told a player in the screenshot provided that he had been reported then out of nowhere the harsh tone by this play...
Thu Aug 08, 2019 2:30 pm
Forum: Events
Topic: Shiny Riolu Raffle
Replies: 208
Views: 44302
Shiny Metagross. metagross How can you not like this beauty, the chrome... the beauty of it. It packs a fierce meteor mash that you would want to get destroyed by. I've always wanted a metagross every time I played R/E/S. But seriously, how can you not appreciate that color palette. The Aesthetic